Merci Cupidon de si bien faire les choses!
Quand j'étais gamine, j'étais en proie à un émerveillement total lorsque je contemplais ce que l'on ose toujours appeler aujourd'hui la "fête des amoureux".  Je m'imaginais naïvement qu'un jour viendrait où moi aussi je trouverai le prince charmant qui arriverait à, comme on dit en anglais "sweep me off my feet", et me faire virevolter...
Much too much...
If there is something on this earth I absolutely abhor, it is arguments and fights and I had reached the perfectly logical conclusion that to move forward in life, one needs them.  WRONG!  Arguments arise with disagreement and disagreement is the result of too much expectation. We expect too much We react too much We feel too much We remember too much  We hope too much  We believe too much ...
Because we all long for a carefree moment in the...
It is in people's habit to make lists, and I have decided to make a little list of my own just to warm up my soul with the coming cold seasons.  We are not grateful enough for what we have in life which is why I will enumerate the daily or scarcer things that bring a smile to my face, whatever state I am in, wherever I am around the world and whoever I am with:  Looking out my window in the...
For I will never say this enough
A woman, a mother, a friend: all of this you are to me, and today is your special day: since I am so far away from you, I have decided to honour the person that you are through a little writing of my own, a little bit of my heart that I pour out to you.  I know that all this weight you put on your shoulders is beyond tedious and tiring but I would like to thank you for eveything you've done...
Take me to a place called Home
There is no place like Home, this is what people tend to say.  But what happens when you don't even know where home is anymore?  After some hard thinking, I came to the conclusion that Home is wherever the heart is.  There came a time in my teenage years when my heart was ripped from my chest and torn into pieces and scattered all over the world with the people I deeply loved and cared about...
New year, new beginning?
So this is an old post I wrote at the beginning of this year.  Like they say old is gold, I find this one particularly enlightening and nice. I can't say this year started out bad for me but I cannot say that my entrance in 2012 was a particularly happy and satisfying one: consequently, I ended up reflecting and pondering about those internal conflicts and this feeling of...
Bright sky, gloomy thoughts
Looking outside my window, the sky is so blue and bright and the sun shines like summer is here but in my head everything is dark and messed up: I am torn between thoughts and desires I didn't even know I had, I am torn between people and my feelings guide me in places and situations I know perfectly well I do not need right now.. What I should be doing is get a hold of myself and move on...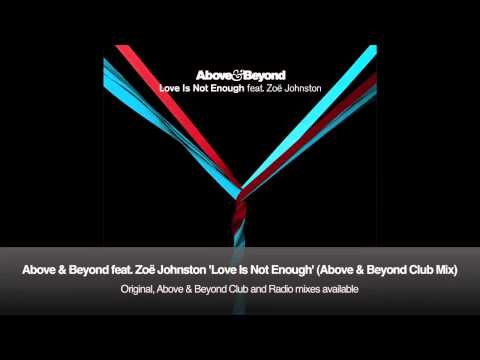 La goutte d'eau
Une goutte d'eau, cette minuscule particule essentielle à la prolifération de la vie et qui peut avoir un impact conséquent sur les événements qui régissent notre dite existence, voilà sur quoi ma réflexion personnelle se penche aujourd'hui.   Une goutte d'eau est si fragile mais surtout volatile: elle se transforme en un battement de cils et en un instant, l'on perd...
Matters of the mind and heart
The what ifs in life lead us to reflect about how different things could have been had we treaded on a different path, had we just made different choices, about the people we would still hold close and those we would have erased already but are still here.  This takes us to the nasty business of moving on in life: moving on from your ex, moving on from sadness and moving on from loneliness....
What irritation stirs inside of me!
OUI! je suis remplie de questions! De pourquoi, de comment et de quoi! J'éprouve un besoin incessant d'étancher ma soif de compréhension de choses bizarres, banales et si ordinaires que certains aiment survoler ou éviter. Je préfère considérer les choses comme elles sont, appelons un chat un chat et ne tergiversons pas! La vérité est comme je l'ai dit une gifle en pleine gueule...
Because love is not enough for me..
C'est un fait je pense que l'être humain se réfugie dans tout ce qui lui apparaît confortable et qui lui procure un faux sentiment de sécurité.  Néanmoins c'est une vraie destruction qui s'opère lorsque l'on se rend compte que la réalité où l'on croit évoluer n'est en fait qu'une illusion tellement bien construite qu'on ne veut pas s'en...
Ô ma vengeance!
It is common belief that as well as opposite attract, they also repel.  I believe they actually complete each other; just like the yin and the yang, they need each other to exist.  Consequently, revenge and grudge are just as fair and equal as love and friendship; as they say: il n'y a qu'une ligne, très fine d'ailleurs, entre l'amour et la haine.   Hypocrisy is found in...
Amicus?
I actually found this sentence in a translated short story by a chinese author and thought it was very deep, but mostly, very true.  I find it amazingly beautiful and simple.  I have often been told that the greatest of all complexities is simplicity, I am very happy to say that today, I am able to illustrate this statement.  Enjoy! "Les amis restent amis s'ils s'entendent bien....
Hell Oh ;)
So here we are!  I am just thrilled at the idea of blogging since I've always wanted to express my opinion on people, not behind their backs, of course, but well, it's not easy to say things to people's face without them feeling abominably offended by your words.  Human nature is such that it is inevitable for us to remain unmoved by criticism, which is why I think it's...